Janita Moody, Executive Director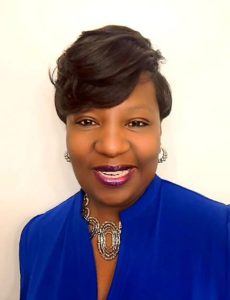 Janita Moody began working with Life Plan Trust in 2002 as a Family Services Coordinator and was promoted to Executive Director in 2017. Her many years of experience with Life Plan Trust has enabled her to establish meaningful bonds with our beneficiaries and their families. She welcomes an opportunity to discuss effective estate planning that results in meeting the needs of our beneficiaries. Janita has a sister on the Autism Spectrum and a brother with severe mental illness. She can relate to the difficulties that families encounter when trying to arrange supportive services for their loved ones with special needs. She understands the relevant concerns that families ponder regarding the overall wellbeing of their children, especially when the individual has unique challenges. Janita's genuinely caring personality, along with her keen insight about estate planning, knowledge of government benefits, critical thinking skills, and work ethics, enhances the overall mission and strategic direction of Life Plan Trust. Janita has been instrumental with developing marketing material that highlights the strengths and efficiency of our company. She creates and welcomes alliances with attorneys and advocacy organizations. These mutually beneficial partnerships provide additional resources for our beneficiaries and their families. Janita acknowledges that there are limited financial tools and tactics available for individuals with special needs and helps to foster relationships with other fiduciary management resources like ABLE accounts. Janita graduated from UNCG cum laude and has certificates in financial planning. She volunteers with advocacy organizations and enjoys championing for disability rights to help empower, enrich, and promote autonomy for individuals with special needs.
Cheryl H. Cryder, Family Services Coordinator (Eastern and Triad Regions)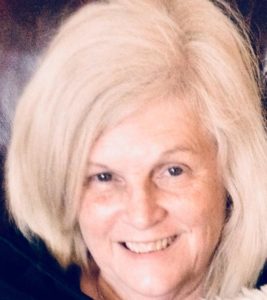 Cheryl joined the Life Plan Trust staff more than ten years ago.  Cheryl came to Life Plan Trust with expertise in evaluating and supporting individuals with developmental disabilities and mental health problems.  Cheryl serves as the point of contact for trust beneficiaries, their families, and care/support agencies.  Cheryl works with our beneficiaries to identify their ongoing and critical needs; and to facilitate appropriate links with community resources.  She monitors beneficiaries' well-being and advocates for community planning and decision making to ensure a focus on each beneficiaries' best interests.  Cheryl is a NC Licensed Psychological Associate with Health Services Provider credentials.  Cheryl graduated from UNCG Summa Cum Laude and Phi Beta Kappa; she completed her MA Education at UNCC.  During her career, Cheryl has worked in private psychological practice and as a psychologist with the state of North Carolina to evaluate and serve adults, families and children in the NC Triad, Charlotte, and South Eastern regions.  Cheryl is active in numerous advocacy organizations as a champion for the rights of individuals with disabilities, especially those who are vulnerable or who have been victimized.
Elayne Rowe, Family Services Coordinator (Triangle Region)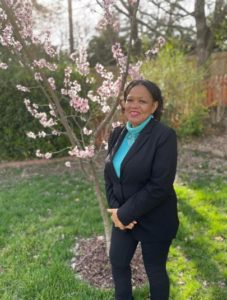 Elayne Rowe has worked as a Family Services Coordinator at Life Plan Trust since2018. Elayne has more than 25 years of experience developing the potential in others working in schools, shelters, intellectual developmental disabilities and mental health agencies in New York City and North Carolina. Elayne has worked as a Program Director, Case Manager Team Leader, IDD Coordinator, Qualified Professional and Counselor. She attended Barber -Scotia College, North CarolinaCentral University and Strayer University. Elayne received a B.A. in Sociology and a Master's in Education. She was born and raised in Raleigh, North Carolina where she currently lives with her family.
Tammy Whited, Family Services Coordinator (Western Region)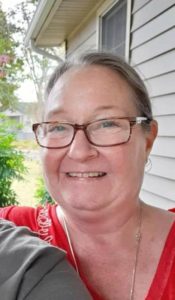 Tammy has been employed by Life Plan Trust for over 20 years. She is a native of Western North Carolina and has lived there for most of her life. Tammy graduated from East Tennessee State University with a BSW. Prior to joining the Life Plan Trust team, she worked several years as an inpatient social worker serving nursing home, psychiatric and developmentally disabled populations. Tammy then advocated for and helped facilitate the approval, construction, and licensure of a new ICF-MR facility in South Carolina. Once the facility opened, she served as QDDP for 3 years. At that point in her career, Tammy returned to North Carolina, changed directions a bit, and worked as a social worker with a home health/hospice organization. She values the experience she gained during this time assisting patients and their families with end-of-life planning, resulting in peace of mind during end-of-life transitions. This experience provided a natural steppingstone to Life Plan Trust, as she continued to assist families with assessing important future planning options for loved ones with disabilities. Tammy not only assists families in identifying feasible planning options but also carries out the plans for the beneficiaries in her Western North Carolina area once the plan is activated. She is a strong advocate for her clients and enjoys the variety of the individuals and families she has the privilege to serve.
Linda Curtis, Administrative Coordinator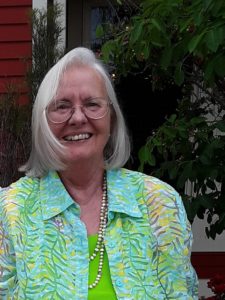 Linda has worked for Life Plan Trust since 2004. Her role includes enhancing the operational side of the organization: monitoring phones, faxes, mail, databases as well as assisting the Executive Director and the Family Service Coordinators with check requests, marketing, and invoicing. Prior to Life Plan Trust, Linda worked at NC State University, Raleigh, as the Office Manager in the Department of Social Work. As an advocate for people with disabilities, she also volunteered as an Audio Describer for Arts Access, describing plays and movies for people who are blind or visually impaired. Linda graduated from the University of North Carolina at Wilmington summa cum laude.